McCombies.Co Ltd
Paul and Heather organise their work through this company. We do engineering software, and calligraphy. To contact us, our email addresses are just our name, followed by the at symbol and mccombies.co.uk.
Paul McCombie BA(Cantab) MSc DIC PhD CEng FICE
Paul is a geotechnical engineer, with forty years of experience in developing computer software to support the design process. He is also a retired university lecturer, with thirty years of experience in the world-leading interdisciplinary Department of Architecture and Civil Engineering in the University of Bath. For most of those years, Paul was either Director of Studies for Civil Engineering, Head of Civil Engineering, or Deputy Head of Department. The civil engineering programmes at Bath are usually in the top five of league tables.
Having retired from university research and teaching, Paul is still actively engaged, through service on the committee of the Association of Civil Engineering Departments, and through external examining. Paul continues to carry out consultancy work, both advising on and programming major long-term design software projects. He works with Embarcadero Delphi, a highly efficient system for the production of native applications for Windows, Android and iOS, which can be highly complex, yet are a pleasure to use. Paul is always interested in exploring new projects, and continues to investigate new ideas alongside his commercial work. Paul's LinkedIn page
<![if !vml]>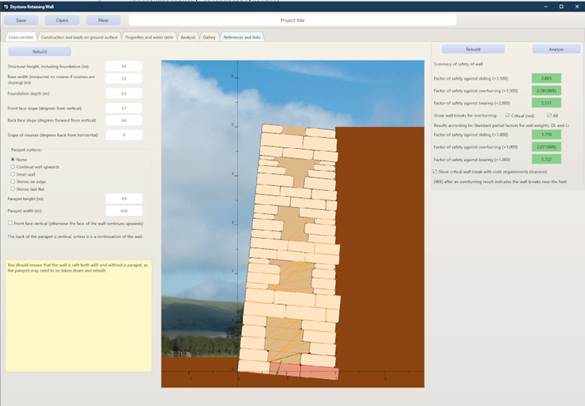 <![endif]>
Paul is developing a new program for the design and assessment of drystone retaining walls. This is undergoing testing, and will be released for sale early in 2021.
Heather McCombie LRAM
After training at the Royal Academy of Music in London, Heather married Paul in 1985 then home educated their four children.† She now works as a calligrapher.† As well as teaching, she hand letters a range of mounts for Oxford University photographers Gillman and Soame. Some of Heatherís work is shown below.
<![if !vml]>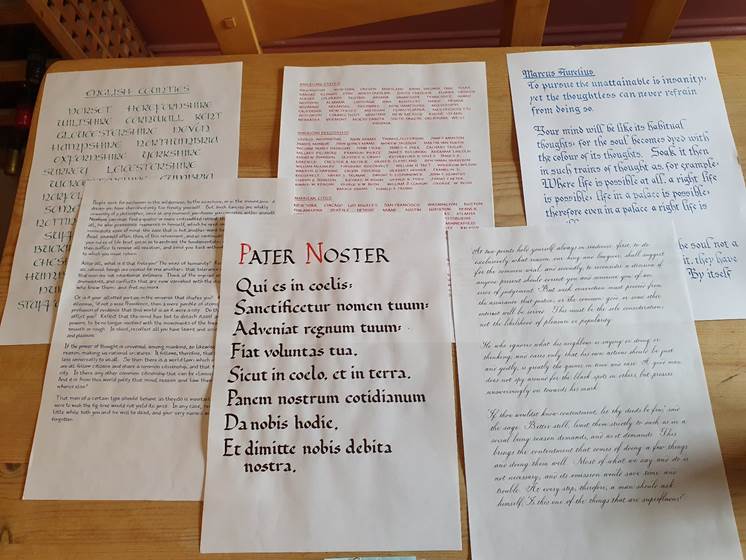 <![endif]>†
Various samples of calligraphy by Heather McCombie
<![if !vml]>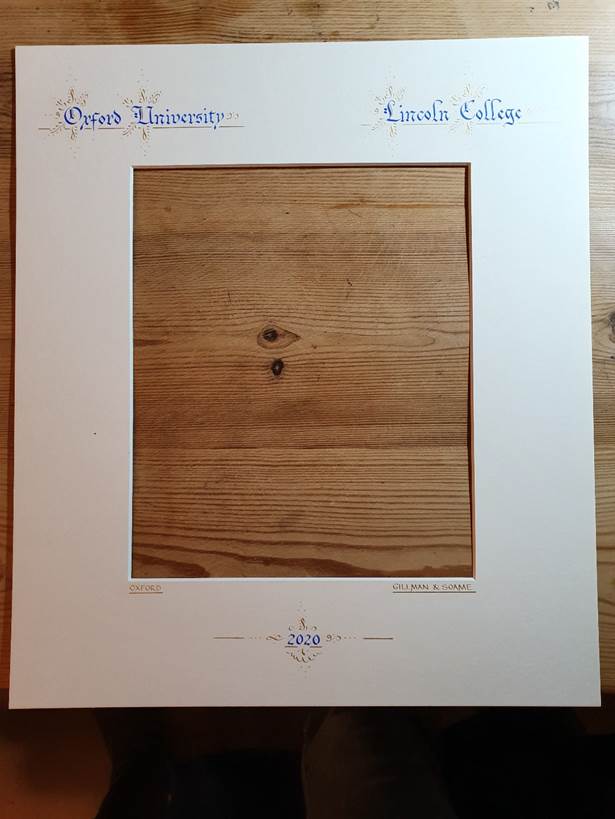 <![endif]>†
Hand lettered and decorated photo frame for Lincoln College, Oxford University, for Gillman and Soame. By Heather McCombie
<![if !vml]>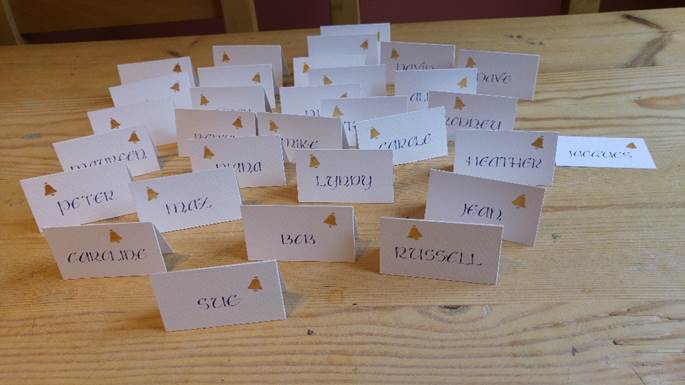 <![endif]>
Place names for a dinner by Heather McCombie
<![if !vml]>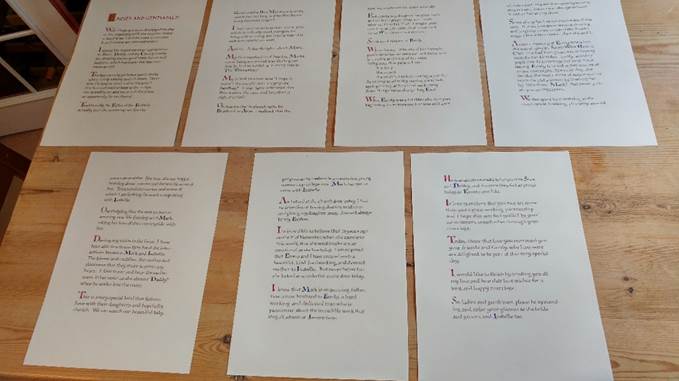 <![endif]>
A special record of a speech. Calligraphy by Heather McCombie.